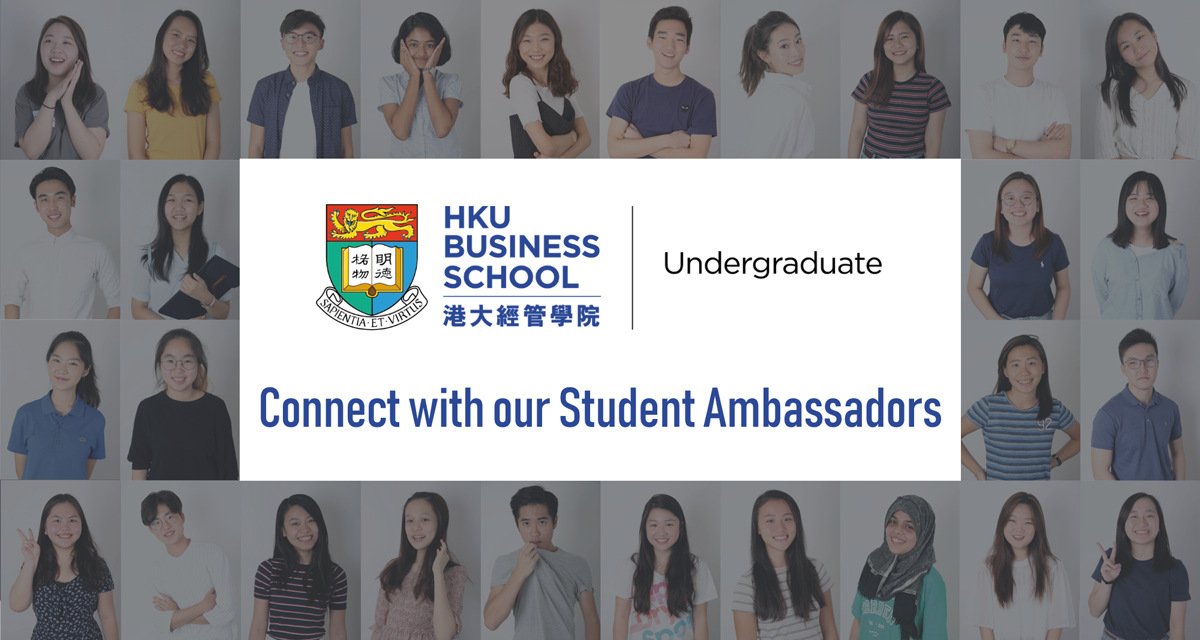 Our student ambassadors come from diverse backgrounds and different business programmes. If you want to learn more about how our undergraduate education is like, feel free to get in touch with our student ambassadors and they will be more than happy to share with you their first-hand experience in university application and student life at HKU Business School!
To connect with any of our student ambassadors, please send us an email at businessugsa@hku.hk.
Follow us on social media to stay tuned to our admissions news and events!