The Impact Lab course (formerly known as the Social Venture Management course) is a 6-credit experiential learning course that gives students an opportunity to work directly for social ventures under the guidance of a faculty instructor and professional mentors. You will have opportunities to manage teams, solve real-life problems, and gain hands-on business experience. As such, the course aims to strengthen your soft skills, help you implement academic business concepts in real-life scenarios, and improve your ability to compete in the job market.
* Course is open to students from all HKU faculties.
* Students cannot add the course on Moodle but need to apply via a link provided on the course website (https://www.impact-lab.co/apply) and be offered a place in the course through a selection process.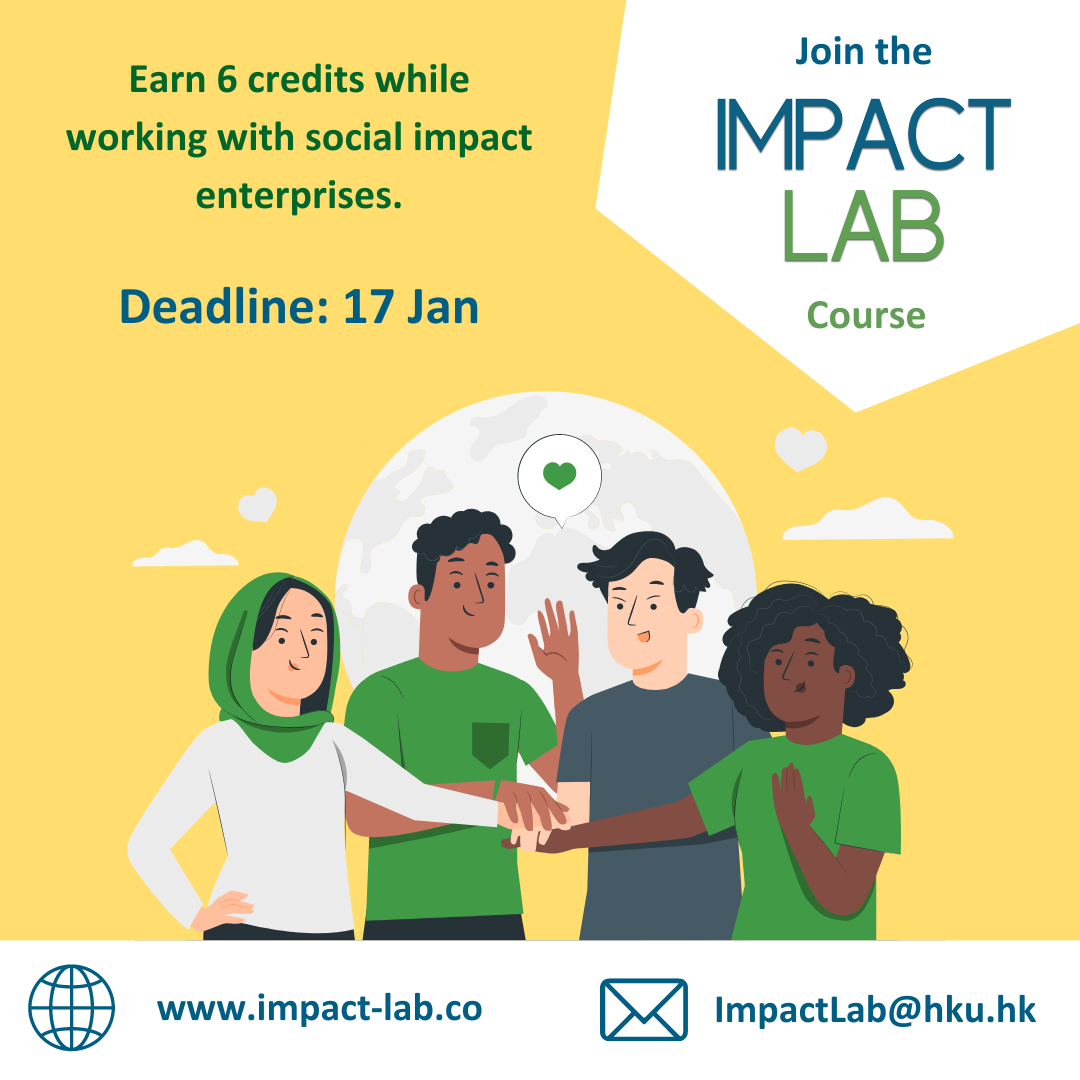 Enquiry
Email: impactlab@hku.hk