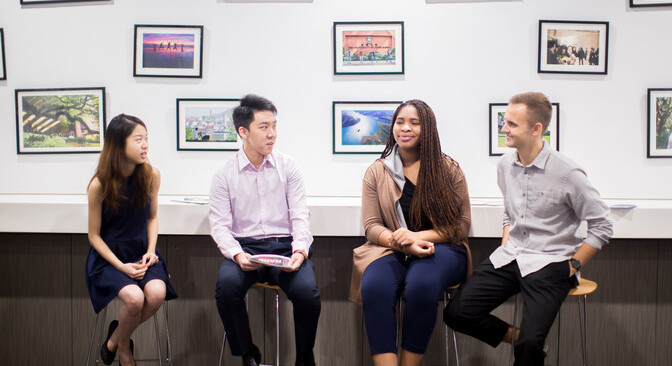 Introduction
Major in Entrepreneurship, Design and Innovation (EDI) (formerly known as Business Design and Innovation (BDI))* teaches you the transformative business and innovation management skills and knowledge for exceling in traditional and new economies. You will be guided by our academic and industry leaders tutors, through a combination of cross-disciplinary teaching and experiential learning programme that resembles executive innovation and entrepreneurship education.

The EDI/BDI Major aims to put you in a creative entrepreneur mindset with the combined quantitative and qualitative mentality, backed by financial and economic industrial knowledge, where you can discover and explore new opportunities: Creativity that exhibits a variety of interests and knowledge, and combining things in a new way; Quantitative logic and data analysis that gives you the understanding and ground to build innovation on; Qualitative stakeholders-centric methodology that addresses existing and revolutionary user experience. You will be able to apply design thinking to deal with the complexity in the practical business environment and innovation projects.

Since the first intake of the BDI programme in 2009/10, the programme has been a successful pioneering programme – focusing on innovation in business and design. Students have acquired basic business knowledge and be trained with creative mindset and skill-set to adapt to or to lead different business circumstances and evolving industries. Since after, the start-up and innovative business has been booming internationally and in mainland China. The current EDI has incorporated 'Entrepreneurship' in the programme, which enhances the implementation of innovative business and design ideas, whether as a start-up or via a corporate, as the programme is further developed to align with current market needs.

*Note: Students admitted before the academic year 2019-2020 should pursue Business Design and Innovation (BDI) major - all of the disciplinary electives in EDI could be taken as electives by BDI students. Please refer to the corresponding programme structure.
Application (2023-24 Intake)
LEAFLET
What is Entrepreneurship, Design and Innovation?
The EDI major (previously BDI major) focuses on business management in innovation development and commercialization, as well as how purpose-led and values-driven organisations that serve societal needs with sustainable businesses model will transform and be operated.
You will learn from local and international business cases and be introduced to practical toolkits, applicable to established corporate, social venture and start-up businesses. The programme will allow you to gain the practical knowledge needed to plan and implement changes at established businesses or to build a new business as a start-up.
For research and education that leads to a new generation of technology, which includes quantum information, internet of things and blockchain etc., EDI is the major that trains you to aspire from stakeholders' understanding, to inject vision and creativity into the research and business, to lead and manage the innovation plan, and to add value and drive its market adoption.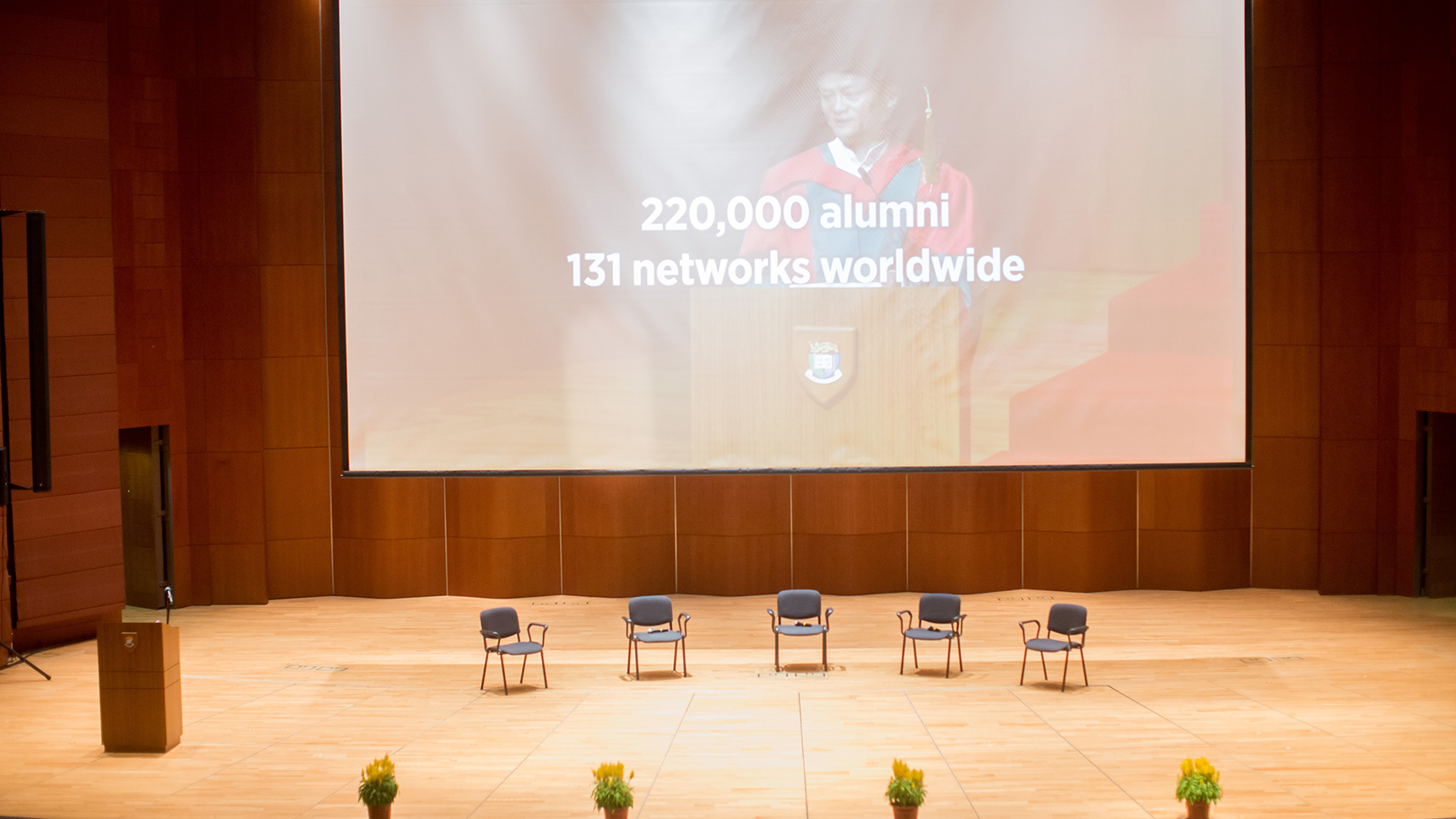 Why do we offer a Major in Entrepreneurship, Design and Innovation in the BBA curriculum?
This is the age of the Fourth Industrial Revolution where all the industries, as well as job nature, are being reshaped by the advancing new technologies, quick changing business and economic environment and a VUCA world (Volatility, Uncertainty, Complexity, Ambiguity). You will be building the capability to drive and manage the T-shaped innovation which combines both the vertical in-depth research and development and the horizontal multi-disciplinary uses – innovation that could be transformative, disruptive and redefining what we currently experience.
The EDI major (previously BDI major) is nurturing a talent pool. It addresses the rise of the creative class that includes but not limited to research and development across different industries, venture capital, scientific or fintech infrastructure, business consulting, service design or provider, education facilitator - when human creativity is the ultimate economic resource. The curriculum of EDI major will be enhanced to cater to industry needs, to embrace technological innovation and to stay abreast with latest market trend. You will build up the capabilities in complex multi-layers problem solving, critical thinking for analysis and decision making, and creativity as a leader. We are preparing you to apply your knowledge, skills and capabilities to make positive impact in the social and business environment.
Student Activities & Learning Support
The EDI major emphasizes on multi-cultural and experiential learning. There will be a broad range of enrichment value-enhancing learning activities to equip you with professional knowledge and soft skills. Our collaboration with industry partners is bringing you in line with the global trend of business approach with insight from hands-on experience. Our selected learning enhancement activities are:
Exchanges
You may apply for exchange through either School or University exchange programmes across continents with prestigious institutions.

Overseas and Mainland Summer Programmes
You may apply to the credit-bearing summer programmes offered by the HKU Business School that expand your horizon of the international business world, industry knowledge and network – EDI/BDI major students will have the priority to be considered for the programmes.

Industry Pioneering Programme
You may participate in industry activities (e.g. Hong Kong Design Centre's Design Thinking Programme collaborating with HKU Business School) to learn directly from the industry experts.

External Competitions
You may take part in the events like hackathon, social entrepreneurship or case competition – to jump start your career or to demonstrate your abilities. Our students have been winning awards in different competitions through the years.
Career Prospect
The careers of graduates majoring in EDI/BDI are not limited to commerce and finance industry; they have been making significant impact and contribution across a wide range of industries – including but not limited to banking, financial services, marketing, public sector, social enterprises, education, business consulting, luxury products and branding, digital industry, legal, art, technology, and blockchain. We have graduates joining the global leadership programme at multi-national corporation and bringing changes there.
You may also start your own company as an entrepreneur or join a start-up company, which some of our students do after graduation, as they are well-equipped from our EDI/BDI Major.
Programme Structure
Applicable to the 2020-2021 intake cohort and thereafter, EDI Major
Faculty Core Courses (24 credits) – complete all of the following courses:
Course Code
Course Title
Year of Study
Credits
ACCT1101
Introduction to financial accounting
1
6
ECON1210
Introductory microeconomics
1
6
Statistics requirement – choose one of the following courses:
ECON1280 or
Analysis of economic data or
1
6
STAT1602 or
Business statistics or
STAT1603
Introductory statistics
FINA1310
Corporate finance
2
6
Applicable to the 2019-2020 intake cohort, EDI Major
Applicable to the 2015-2016 – 2018-2019 intake cohorts, BDI Major
Faculty Core courses – complete all of the following courses:
Course Code
Course Title
Year of Study
Credits
ACCT1101
Introduction to financial accounting
1
6
ECON1210
Introductory microeconomics
1
6
Statistics requirement – choose one of the following courses:
ECON1280 or
Analysis of economic data or
1
6
STAT1602 or
Business statistics or
STAT1603
Introductory statistics
FINA1310
Corporate finance
2
6
Representative For Entrepreneurship, Design And Innovation Major
Mr. Joseph CHAN
Representative for Entrepreneurship, Design and Innovation Major
Others BBA Majors