Introduction
HKU Business School encourages students to initiate and act upon ideas, both within the campus and beyond, as it is this real world interaction that makes us unique. Outside classroom learning experiences beyond the realm of academia help students gain appreciation for social interaction, cultural diversity and intellectual collaboration, which contributes to their personal, interpersonal and social development as global citizens, lifelong learners as well as business leaders.
Mainland Learning Experience
Partnering with renowned universities in Mainland China, study programmes are arranged to create an opportunity for students to acquire an in-depth understanding on the rapid economic development of China.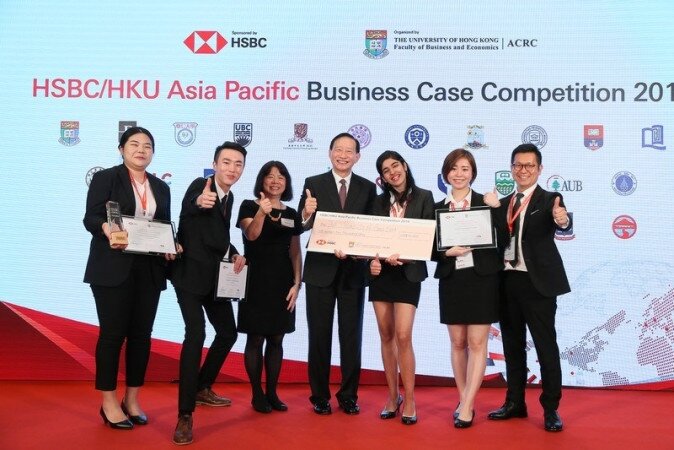 Competitions
The Faculty provides ample opportunities to refine students' presentation and analytical skills through a myriad of local as well as overseas competitions. From training to delicate analysis of business cases, students are equipped with different skillsets to compete with candidates from the world's leading universities.
Corporate Partnership Programmes
The School aspires to help identify and nurture leaders of the next generation with the collaboration of corporate partners. Various enrichment programmes, consisting of a series of interactive classroom discussions with seasoned practitioners, are offered to students. Such experiential learning experience, with a heavy emphasis on the sharing of practical and real-life stories, scenarios and outcomes in the business arena, instills insights in students. The knowledge acquired also benefits their career development and broadens their horizons in every sense.
Explore More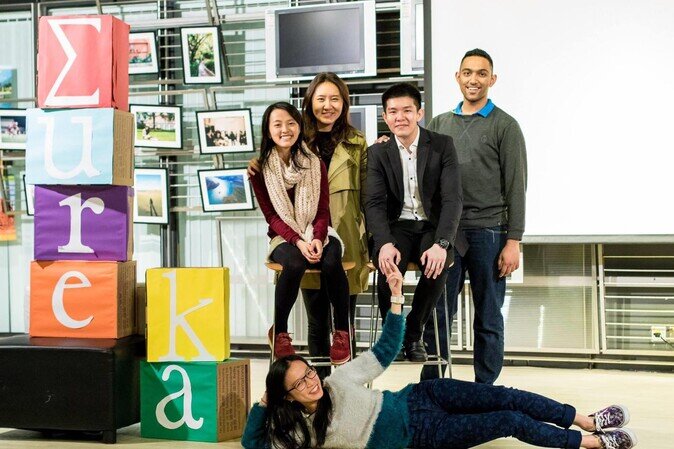 HKU Business School supports student-run organizations to provide out-of-classroom experiences for business students. These organizations arrange different types of activities with the aim to enrich students' University life and expand their personal network by reaching out like-minded peers and industry leaders. HKU Business School provides various support to these students clubs so as to engage students to participate in wide range of student activities, such as workshops, networking events and competitions, etc.
Student Enrichment
Road Map
Year 1 Key Highlights
Awards, Prizes and Scholarships
(Centre for Applied English Studies Book Prize )
Case Competition Trainings
(HBCC, HICS)
Case Competitions
(Local & Overseas)
Mainland Programmes
(CBE, CIEC, DBIC, ZJU)
Career Support
(CV writing, interview training, industry talks, internships )
Corporate Partnership Programmes
(CIF, Cyberport, CIMA)
Year 2 Key Highlights
Awards, Prizes and Scholarships
(Faculty Student Leadership Award)
Case Competition Trainings
(HBCC, HICS)
Case Competitions
(Local & Overseas)
Mainland Programmes
(CBE, CIEC, DBIC, ZJU)
Career Support
(CV writing, interview training, industry talks, internships )
Corporate Partnership Programmes
(AMCS, Accenture, Cyberport, CIMA)
Year 3 Key Highlights
Awards, Prizes and Scholarships
(Faculty Student Leadership Award)
Case Competition Trainings
(HBCC, HICS)
Case Competitions
(Local & Overseas)
Mainland Programmes
(CBE, CIEC, DBIC, ZJU)
Career Support
(CV writing, interview training, recruitment & industry talks, internships)
Corporate Partnership Programmes
(AMCS, Accenture, Cyberport, CIMA )
Year 4 Key Highlights
Awards, Prizes and Scholarships
(Faculty Student Leadership Award)
Case Competition Trainings
(HBCC, HICS)
Case Competitions
(Local & Overseas)
Mainland Programmes
(CBE, CIEC, DBIC, ZJU)
Career Support
(Interview training, career coaching, recruitment & industry talks)
Corporate Partnership Programmes
(Accenture, Cyberport, CIMA)