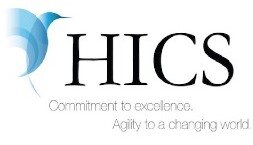 HKU International Case Society (HICS) is recruiting members for the academic year 2020-21.
About HICS
HICS is the only international case society in HKU which was first established in September 2012. It is an exclusive student group on a selective basis that aims to provide fundamental training in business analysis, presentation and case cracking, etc. to undergraduates of the HKU Business School who show strong interest and exhibit potentials in case competitions.
In order to enhance students' necessary skills for joining case competitions, HICS is providing Year 1 to 4 students with exclusive training and opportunities to join local and global business case competitions. To provide an opportunity for members to showcase the skills they learnt from the training, Joint-University Case Competition will be arranged in April 2021. Students from 3 other Universities in Hong Kong will gather together to compete for the Championship.
Recruitment Talk
A recruitment talk was held online on September 2, 2020 to provide more details of HICS and introduce its upcoming activities to students. You may view the archive as below:
Video Recording
Presentation Files: Introduction of HICS, Sharing by Dr. Winner Leung and Sharing by distinguished HICS Alumni
FAQ Summary
Online Application for HICS Membership 2020-21
Interested students should submit the following documents/information via the online application form by September 9, 2020:
1) Personal particulars,
2) Case competitions/ related experiences,
3) CV, and
4) 1-page statement of purpose on "Why are you interested in joining HICS and what is your expectation?"
No late applications will be accepted.
Interview Arrangement
Shortlisted candidates will be invited to attend the selection interviews in mid-September. Applicants who do not hear from us by then may regard their applications as unsuccessful.
Enquiries
Should you have any enquiries, please feel free to contact the HICS Executive Committee by email (fbe.ugenrichment@hku.hk).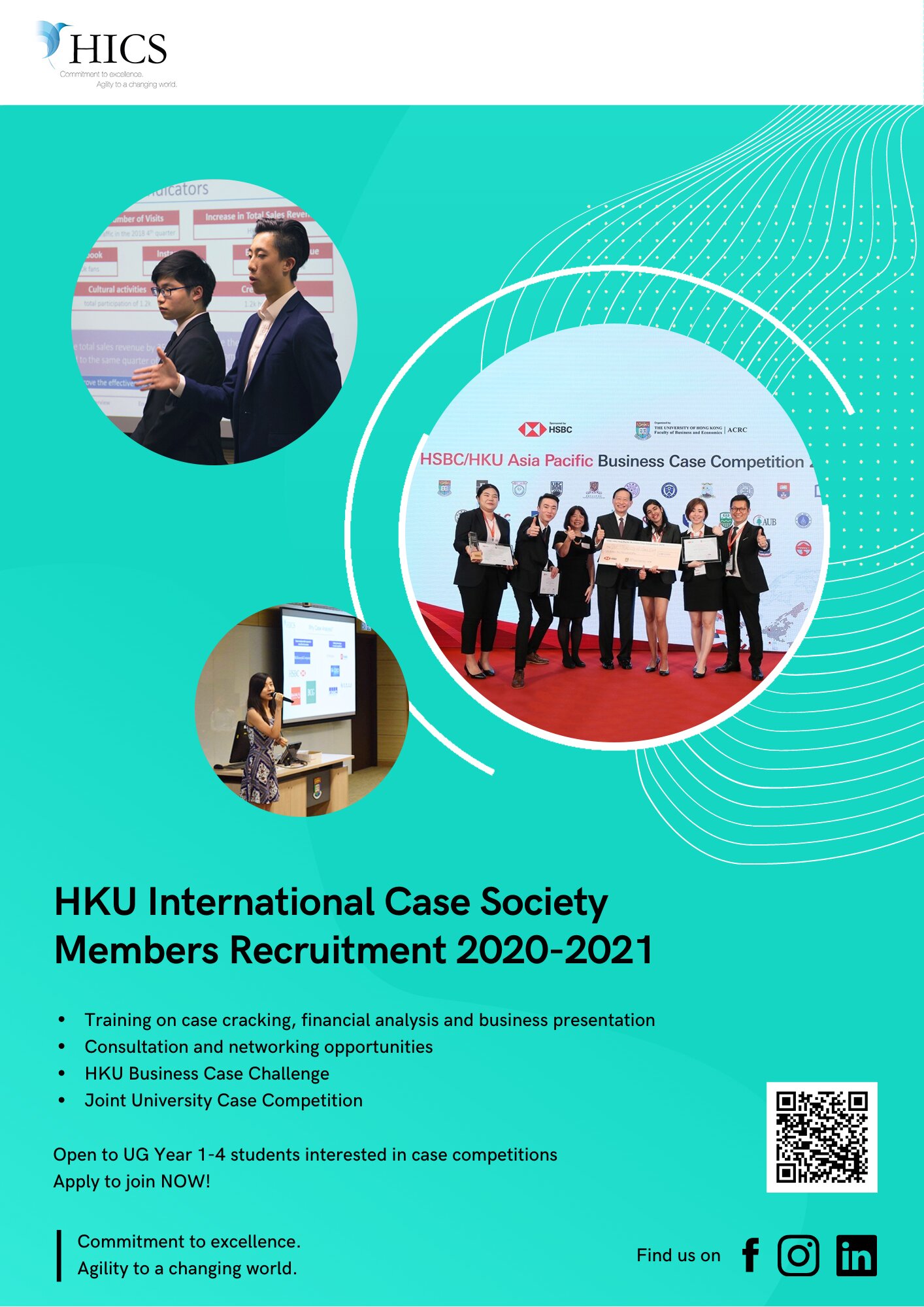 Please stay tuned to HICS social media channels for event announcement and updates.
Instagram: https://www.instagram.com/hics_hku
Facebook: https://www.facebook.com/hics.hku
LinkedIn: https://www.linkedin.com/company/hku-international-case-society