Introduction
"Asset Management Corporate Series" offers a platform allowing all FBE Year 2 and Year 3 students to interact with practitioners from Asset Management companies. The first-hand information and insights gained will help you navigate this fast-growing industry.
Programme Objective
To raise awareness of the importance of asset management in the context of Hong Kong as an international financial centre

To enable students to gain some insight and knowledge in the field of asset management

To give students an opportunity to hear directly from practitioners on the practical side of the business
Programme Details (Tentative)
Date: February 6 / February 13 / February 20 / February 27, 2020 (Every Thur in Feb, 4 Sessions)
Time: 5:30p.m. – 7:00p.m.
Eligibility
All FBE UG Year 2 and Year 3 Students
Application period
Interested students please put in an application via the LINK by the following deadline:
12:00nn, December 27, 2019 (Friday)
Late application will NOT be accepted.
*You are reminded to avoid last-minute application because the online system would likely be overloaded with large volume of applications on the closing date. This would render you impossible to make a timely application.
Selection Criteria
Selection will be based on a short essay (no more than 300 words) and CV of the applicants. Only selected candidates will be notified of the results.
Programme fee
A refundable deposit of HK$2,000 has to be paid by student participants. The deposit will be refunded to students upon successful completion of the Programme, inclusive of submission of a Programme-end evaluation and a reflection report. Please note that full attendance to every arranged activity is expected, otherwise refundable deposit will be forfeited.
Enquiry
Please contact Mr. Rodger So at email: fbe.ugenrichment@hku.hk or phone: (852) 3917 5343.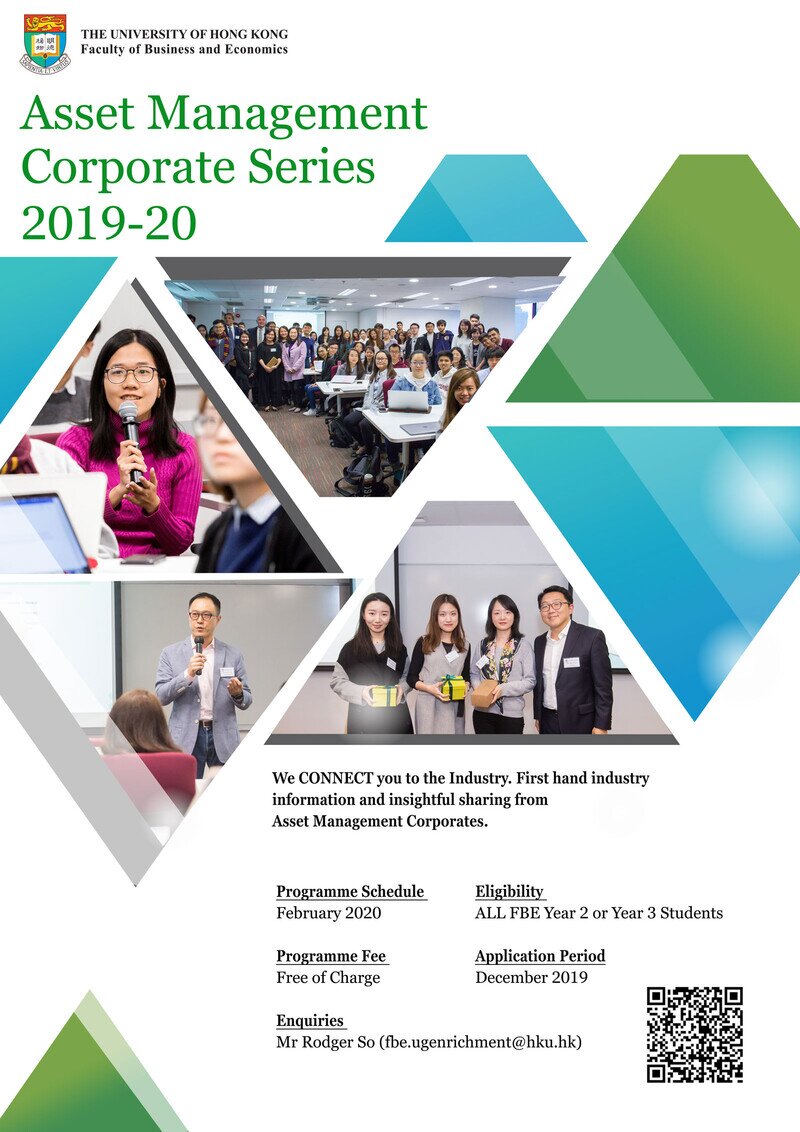 Achieve