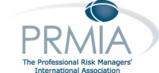 PRMIA accredited programme

PROGRAMME FEATURES
Professional orientation
Without compromising on academic vigor, the programme is designed with industry requirements in mind. The curriculum incorporates topics from the curriculum of Chartered Financial Analyst (CFA), Professional Risk Manager (PRM), and Financial Risk Manager (FRM) programmes.
The programme is fully accredited by PRMIA and closely linked to the PRM™ Programme. Successful graduates from BSc(QFin) who have completed ALL courses listed in Appendix A and obtained a GPA of 3.0 or above in these courses will be exempted from the 2015 PRM Exams I and II or 2019 PRM Exam 1, which form half of the PRM™ Designation Programme. The Professional Risk Managers™ International Association (PRMIA) is a non-profit professional association, governed by a Board of Directors directly elected by its global membership, of nearly 90,000 members worldwide. Established in 2002 by a volunteer group of risk industry professionals, PRMIA™'s mission is to provide a free and open forum for the promotion of sound risk management standards and practices globally.
The programme is a designated CFA University Affiliation Programme. Under this Programme, CFA scholarships are available to BSc(QFin) students to take the CFA Level I Examination. In addition, they can also attend free workshops on ethics and professional standards taught by experienced professionals from the local CFA society.
Emphasize both quantitative skills and business acumen
This programme goes beyond training quants. It aims to nurture finance managers who can blend technical knowledge with an ability to capture business opportunities and work effectively with other decision makers. To this end, the programme offers a variety of value-enhancing activities to nurture the professional knowledge and experience of students, such as international field trip, Executive Mentorship Scheme, Round Table with Practitioners, and Financial Practicum. Furthermore, a course on Regulatory and Operational Issues in Finance is on offer.
Experience
The HKU Business School has accumulated rich experience in shaping its quantitative finance curriculum through its Master of Finance programme since 2001. Built upon the success of this programme, a similar programme was launched in 2005 with Peking University. Over the years, the School has built a team of experienced, dedicated teaching staff and our alumni have forged brilliant careers and established an outstanding network in the banking and finance community.
In addition, Center for Financial Innovation and Risk Management, a research center in quantitative finance, was established in 1999 to promote quality research and provide consulting services to the investment community.
Flexibility
The BSc(QFin) programme offers a high degree of flexibility to students to take courses from other disciplines so that they can benefit from a broad-based education. It is our belief that a broad-based education can help students understand the world environment in depth, predict trends, and more importantly, to understand themselves and other people better.
Up to 1/3 of the curriculum can be taken on free electives.
No restrictions on electives - There is no prescribed elective list. Students can choose elective courses offered by the HKU Business School or by other faculties in HKU.