The Eureka Consulting Group is recruiting student consultants. Please kindly refer to the message below for details. Thank you.
---
[Message from The Eureka Consulting Group]
The Eureka Consulting Group Limited (http://ecg.hk/) is inviting student applications. Interested students should submit their application by 11:59p.m. on January 27, 2021.
Who Are We?
The Eureka Consulting Group (ECG) is a student-led social enterprise, founded at The University of Hong Kong in 2014. We aim to offer consulting services to social enterprises, non-profit organisations, and small to medium sized enterprises. Our vision is to strategically train and educate students about the consulting industry which helping businesses to refocus, restructure and reinvigorate. ECG is focused on providing strategic recommendations to its clients while ensuring the growth and betterment of its consultants.
What Do We Do?
WE SOLVE REAL-LIFE PROBLEMS! We work with non-profits, social enterprises, start-ups and SMEs to research into and solve their most pressing problems. The issues may relate to fundraising, marketing, branding strategy, performance improvement, legal research or Information Technology. We have the capability to research almost every problem as we recruit students from diverse backgrounds.
Why Eureka?
By being a part of Eureka, students gain firsthand experience in consulting by solving real problems for organisations. Our consultants work in diverse teams with members from different nationalities and academic backgrounds. Not only do our consultants get innumerable opportunities to network with our distinguished alumni and interact with experts and guest speakers from companies such as Alphasights and Chappuis Halder & Co., they also get a chance to work on their cases with mentorship from Deloitte professionals.
Who Are We Looking for?
We recruit students from a variety of academic backgrounds with a willingness to learn and collaborate. NO prior experience is necessary. We look for candidates with excellent problem-solving skills and an ability to communicate their thoughts clearly. Some qualities that we value highly include:
Diversity and evidence of creative/innovative thought.
A strong body of work experience, leadership skills, and excellent verbal and non-verbal communication (proficiency in languages other than English is beneficial).
A meticulous attention to detail and an ability to organize, motivate and instruct others.
Willingness to learn or are familiar with concepts such as consulting, business, finance, accounting, legal, and management concepts.
An ability to complete tasks efficiently under time pressure.
An ability to work and effectively collaborate in a virtual work environment.
Application Procedure
Interested students must fill the following application form HERE on or before 11:59p.m., January 27, 2021.
After review of applications, selected candidates will be called for a group interview via zoom.
If required, a personal interview may be conducted.
In case of any queries, please feel free to contact our Head of Talent Management at htm@ecg.hk.
(Please note: All ECG operations will run a 100% virtually this semester.)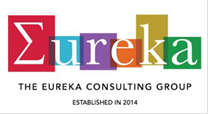 ---
Disclaimer: The data collected through the online application and activities organized are solely administered by The Eureka Consulting Group. The School shall not be held liable in the case that disputes, loss or any other situations arise.