DIVERSIFYING IBGM: OUR DESTINATIONS
---
Financial support from the School
All students will receive substantial sponsorship and subsidy for the International Field Trip. The fees, expenditures, and financial support are subject to change.
Your Exposure to the Global Business Environment

Home to Cultural and Business Diversity
As the largest country in Oceania and the sixth-largest country in the world, Australia provides wide exposure in terms of both culture and business. Owning some of the richest resources and one of the freest economies in the world, Australia is home to many flourishing industries, including the pharmaceutical, food and beverage, retail, and finance industries.
In 2021, IBGMers have revisited the country through an interactive virtual tour. Students enjoyed a fruitful journey by learning the latest industry trends across various industries in Australia. Multiple executive sessions with C-suite speakers from companies like Microsoft, JLL, ANZ Bank, etc. were invited to share their business insights. Furthermore, students also had the chance to participate in strategy challenges offered by renowned companies such as EY and Serene Capital; real-time feedback from senior executives from respective companies was provided after the student teams' presentations. Besides the vigorous interactions with business leaders, IBGMers also had the opportunity to embrace the country by joining various leisure activities, e.g. lectures about Aboriginal culture, city sightseeing, visiting wildlife animals and wine manufactuers.

The country allowed IBGM students who visited several firms of the country in October 2016 — such as Rip Curl and National Australia Bank — abundant opportunities to explore different business points of view firsthand. The visit to Melbourne and Sydney, the two cultural hubs of Australia, enriched their trips with a unique mixture of Victorian, aboriginal, and modern lifestyles.
View the Australia trip gallery
2021 (Virtual Study Tour)
Student Sharing - 2021
"Overall speaking, it is really a very invaluable experience having an international field trip to Australia to learn about the country and company cultures. It might be a bit sad that it's put on zoom, but the overall outcome went out of expectations, as I get to visit top firms such as Microsoft and EY, which is definitely conducive to my career growth.
At the same time, I have gained a deeper exposure to several industries including TMT, solar, accounting, startups, and many more. I really enjoyed the process of learning the business models and difficulties faced by different industries, as after all, I am aiming for a career in equity research which requires a solid fundamental understanding of different industries.
The culture tours are also very exciting. One particular event I loved the most is the wildlife park tour, where I got to watch different animals such as Dingo, Lizards, Kangaroos, Koalas, Crocodiles, etc. I would say I love Dingo the most, followed by Kangaroos. I will definitely take a visit to the wildlife park physically in the future!"
FONG Leong Sing, Year 4 (Academic Year 2021-22)
"Before attending this field trip, I assumed it would be boring and rather one-way. I expected us to sit in front of our computers and listen to "lectures" throughout these six days. Surprisingly, this virtual field trip turns out to be better than I have imagined. Perhaps due to the open-minded learning atmosphere in Australia, speakers were very genuine in sharing their personal life stories and values. They also welcomed students to drop in with questions anytime during their presentations. I felt like I were included as part of their presentations instead of a passive listener."
CHENG Sum Mei, Year 4 (Academic Year 2021-22)
"I really enjoyed the wide variety of sessions we had during the field trip, from various cultural tours to many different types of industry chats. Moreover, all our speakers were extremely welcoming and openly shared their experiences and thoughts. Although our trip was virtual, it was very easy to speak to them and in-depth discuss the different topics they covered. As final year students, we also received valuable advice from various industry experts about how to approach our next step. Most of them encouraged us to explore and find a role/industry that would stimulate and inspire us, allowing us to progress well in our careers. The various cultural tours significantly broadened our horizons and improved our understanding of Australian culture. Overall, the field trip was an educational and enriching experience."
MAHENDRU Gauri, Year 4 (Academic Year 2021-22)
Student Sharing - 2016
"It was a very interesting field trip in that we had an opportunity to explore not only the business environment in Australia, but also its distinct culture and sightseeing areas."
HONG Won Gi, Year 1
"It was not only an eye-opening experience, but also a great opportunity to develop lifelong friendships with my cohorts!"
LEE Jungmeen, Year 1
Spain 2017
Economic, social and cultural revitalization
The Spanish economy marked the fourth consecutive year of robust economic growth since 2013. In October 2017, a group of IBGM students set off to Spain to explore the two premier cities -- Madrid and Barcelona. During the trip, they paid visits to Banco Santander, Acerinox, CodorniuWinery, CaixaBank and TorronsVicens. The dynamic and well-established business environment in Spain provided unique opportunities for students to explore first-hand understanding of international business and global management. The trip was exceptionally eye-opening and has been the experience of a lifetime for the IBGMers.
Student Sharing
"It was a valuable and unforgettable trip as it provided the perfect balance between academic and cultural experience for IBGM students. Through multiple firm visits, we were able to gain a deeper understanding in the daily operations of companies in a range of industries, broadening our horizons in terms of the management and practical operations of businesses. Cultural visits further enhanced our travel experience and provided our cohort an opportunity to create a tighter bond and connection with each other. All in all, the international field trip was definitely one of the best opportunities I have received during my 4 years of university life as an IBGM student."
CHAN Tsz Ching, Year 1
"Our 9-day field trip to Barcelona and Madrid was a wonderful experience that has allowed me to explore the local business environment, experience the unique culture, and bond within my cohort. The pre-departure workshops and post-trip projects have complemented the field trip and provided for a comprehensive and all-rounded experience."
Sharon WONG Ho Ting, Year 1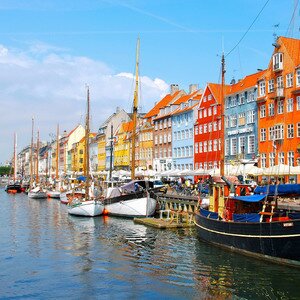 Denmark 2015
The Little Kingdom with Endless Opportunities
As Scandinavia's smallest country, Denmark flourishes in its multiplicity of characteristics ranging from innovative trade and retails, palaces to pastries. In October 2015, IBGM freshmen ventured into Denmark's three most prominent cities - Copenhagen, Odense and Aarhus. During the firm visits, they stepped inside the business realms of Maersk, Saxo Bank, COWI, BoConcept, Bestseller and Kjeldsens Group. Each of these businesses offered a unique insight towards its individual industry, rewarding students with a phenomenal experience. To illustrate, IBGMers were captivated by BoConcept's intriguing furniture conceptualisation competing with IKEA's and, were enthralled by the crisp and fresh aroma of butter cookies forming in Kjeldsens' factory.

View the Denmark trip gallery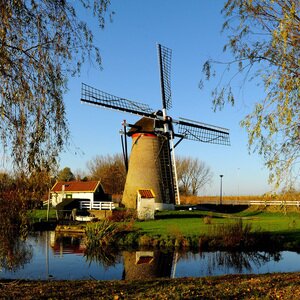 The Netherlands and Belgium 2014
The New Canals Between Europe and Asia
In October 2014, IBGM freshmen embarked on a short journey to explore the dynamics of Western Europe in the Netherlands and Belgium. During the trip, they visited major cities including: Amsterdam, Antwerp, Brussels, Bruges, Ghent, and Rotterdam. Students gained valuable insights through their firm visits to Heineken, Port of Rotterdam, ING Bank, Port of Ghent, and Euroclear. In particular, the visit to the Port of Rotterdam - the largest port in Europe - broadened their understanding of the port industry. It was fascinating for IBGMers to explore the successful integration of technology in the port, where ships of goods were delivered from the heart of Europe to worldwide locations. The fieldtrip provided IBGMers with a once in a lifetime experience that goes beyond extraordinary.

View the Netherlands and Belgium trip gallery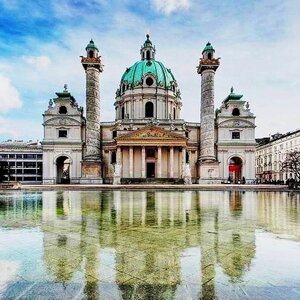 Austria and Hungary 2013
The Graceful Blend of Culture and Business
Lying at the heart of Central Europe, Austria and Hungary beautifully presents the integration of cultural elements (architecture, arts, music and literature) in business practices. In October 2013, IBGM students traveled to Vienna and Budapest to experience the European business culture. They paid firm visits to Opel, MOL, Szentkiralyi, Novomatic, Cargo-partner, and Domane Wachau. The visit to premier winery, Domane Wachau, was exceptionally eye-opening. Not only did students learn about the unique Austrian wine culture, they also witnessed how natural landscape can shape a country, industry, and business. The fieldtrip gave new insights to students, who were genuinely awed by the blending of culture and business in a European way.

View the Austria and Hungary trip gallery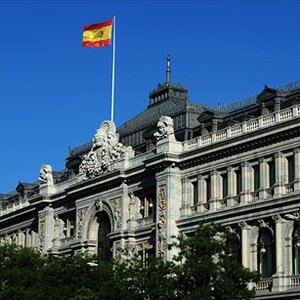 Spain 2012
An Iberian Taste of Modern Business Practices
In October 2012, our 3-year cohort of IBGM freshmen visited Spain, a country with the 12th largest economy in the world, a rich cultural history, and influence in global politics. Firm visits were made to Banco Santander, Telefonica, Barcelona Football Club, University of Barcelona, FCC Construction, and Bodegas Torres' vineyard. In particular, they were impressed with the contribution of Telefonica's work environment to employee satisfaction, and with F.C. Barcelona's plans to expand their business into overseas markets. Overall, their fieldtrip experience enriched their business knowledge, whilst providing them with ample opportunity to soak in the sights of Spain.

View the Spain trip gallery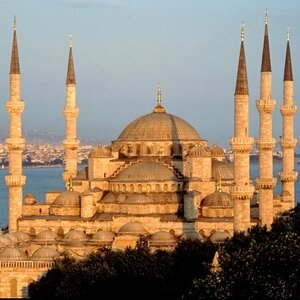 Turkey 2011
A Bridge Connecting Europe and Asia
Turkey, a former Muslim country, has many unique characteristics. Possessing a rich, storied history, it glitters with major relics left from its past four empires. It has also benefitted from one of the fastest growth rates in recent years, contributing to its rapid modernization. Connecting Europe and Asia, it bridges the two continents both culturally and economically. In October 2011, IBGM students visited this fascinating country. The trip started with a visit to TEPAV, a prestigious think tank, and Bilkent University, where the students obtained a macro-view of the country. Their journey then led them to TOBB, the union of chambers, and Isbank, the largest bank in Turkey. They also visited Desan Shipyard, one of the major players in the industry for commercial and military vessels. The intellectually broadening trip closed with a morning cruise bathed in beautiful sunshine on the Bosporus Strait.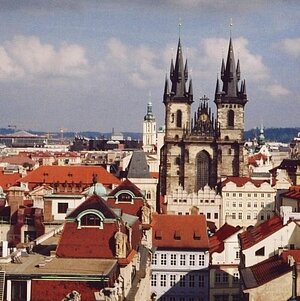 Germany & The Czech Republic 2009
Accelerate with Modern Engine and Energy
In October 2009, a group of IBGM students set off to Europe to discover its prosperity and the secrets behind. During the trip, students toured five cities in Germany and the Czech Republic. They visited Volkswagen AG in Wolfsburg and Skoda in Mlada Boleslav to get a better insight of European automotive industry. Moreover, a visit toSolarwatt - one of the leading companies in German solar industry located in Dresdenprovided students with deeper understanding of photovoltaic and renewable energy, as well as new business opportunities. The beauty and romance of Europe was impressive; more was the developed business and industry. Students presented their reflection of the trip in the form of making short podcasts with careful thoughts and creativity.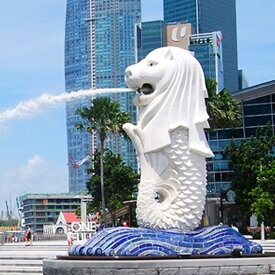 Singapore 2006
A Tale of Two Cities
A small geographical area, a lack of natural resources, and a history of British colonization are a few characteristics shared by Hong Kong and Singapore. Yet, these two unique cities have miraculously emerged to become highly attractive to businesses and expatriates. In October 2006, IBGM students went to Singapore, exploring its areas of success as well as weaknesses in comparison with those of Hong Kong. Companies such as DBS Bank, Standard Chartered, Singapore Airlines, and BAX Global were visited; and upon returning to Hong Kong, follow-up visits were made to similar companies established here.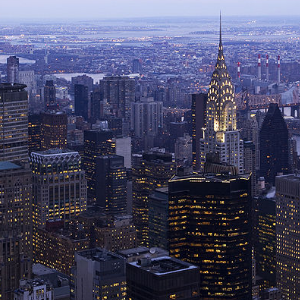 New York 2007
Social Responsibility in The Big Apple
Being one of the world's most important financial centers, New York had a lot to offer to IBGM students who visited the city in the summer of 2007. The New York Stock Exchange, Morgan Stanley, AIG and Microsoft were just a few of the many firms visited during the 9-day trip, where students were able to gain insight on how corporations balance their profit-seeking practices with social responsibility.
Dubai 2007
A City of the Future and Beyond
Dubai has transformed from being a regional trading hub into a dynamic center for world businesses. How has Dubai managed this feat in a just a 30-year time-span? This was the question in mind as Year 3 IBGM students travelled to Dubai in October 2007 to get an insider's view on the city's development. In groups, students explored Dubai's success in real estate development, hospitality and tourism, and free economic zones. Students also learnt more about the Arabic lifestyle by having cultural visits to places such as the Souks and desert camp.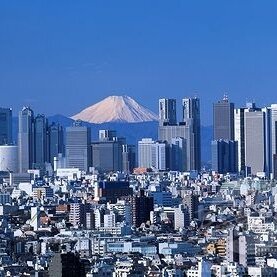 Japan
Strategies for Global Expansion
Japan has always been an economic superpower. The strategies for global expansion of renowned Japanese corporations were studied in a recently concluded trip to Tokyo and Osaka. IBGM students visited Japan's largest financial institution, Mitsubishi UFJ Financial Group, as well as leading trading firms, Itochu and Mitsubishi Corporation. The strategic business relationship among Japan, Hong Kong and the Mainland was also covered during visits to the External and Trade Office of the HKSAR Government.