Awards, Prizes and Scholarships
HKSI Scholarship Programme 2020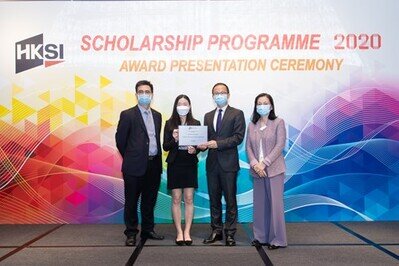 "HKSI Scholarship Programme 2020 has been a fruitful journey to deepen my understanding towards the financial sector. I have learnt about the changes in the finance industry in the realm of technology, such as the implementation of 'Digital Person'. I am also grateful to have received valuable mentoring from Shanghai Pudong Development Bank, which has allowed me to get a head start on building my career path in the banking industry."
LEE Chi Lam Esther, BEcon&Fin
Champion of HKSI Scholarship Programme 2020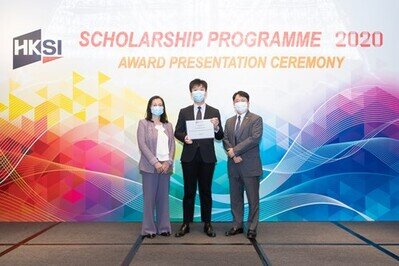 "Despite majoring in law, I have embraced different opportunities in the financial sector. It is for this reason that I have joined the HKSI Scholarship Programme. The experience in shadowing Mr. Paul Day, Head of Operation from Morgan Stanley, is an eye-opening and precious one. Therefore, stay open-minded and seize your opportunities. You may gain more than you have ever expected from the journey."
LEE Aaron Siu Hin, BBA(Law)&LLB
1st Runner-up and Team Award of HKSI Scholarship Programme 2020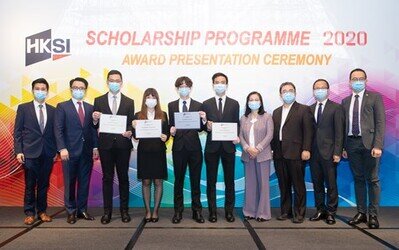 "The HKSI Scholarship Programme was fun, intellectually stimulating, and challenging. Experienced senior executives of multinational financial institutions come together to guide YOU to an interactive research project. The Programme strives to discover dynamic ways to ensure a fun and interactive competition! I highly recommend students from the School to join the Programme next year."
MA Chun Ming James, BFin(AMPB)
Finalist of HKSI Scholarship Programme 2020