Mainland Programmes
Doing Business in China Programme 2019
"Doing Business in China Programme at Peking University was a fruitful experience which mingled classroom learning with cultural experience. Apart from gaining insights on the Chinese economy through academic lectures and company visits, I was also intrigued by the renowned cultural attractions in Beijing and Xi'an."
WONG Ching Ho, BBA(Law)&LLB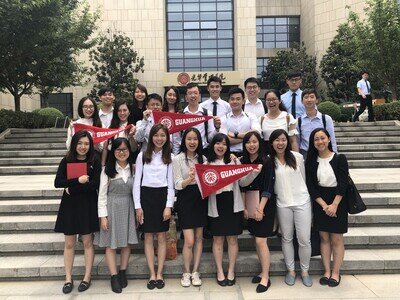 "I am so glad that this programme provided me with opportunities to visit various historical spots, including the Great Wall. Other than cultural exchange, we also had the chance to experience the university life as an undergraduate student studying at the prestigious Peking University. Despite the fact that the programme ended in just a blink of an eye, I believe that the knowledge and experiences it brought to me would be one of my most important assets in the future."
CHAN Shun Yan, BBA(Acc&Fin)
Learn more about the programme: https://ug.fbe.hku.hk/student-enrichment/mainland-learning-experience/doing-business-in-china-programme