Case Competitions
ACCA and CFA Institute Business Competition 2019-20 (Champion)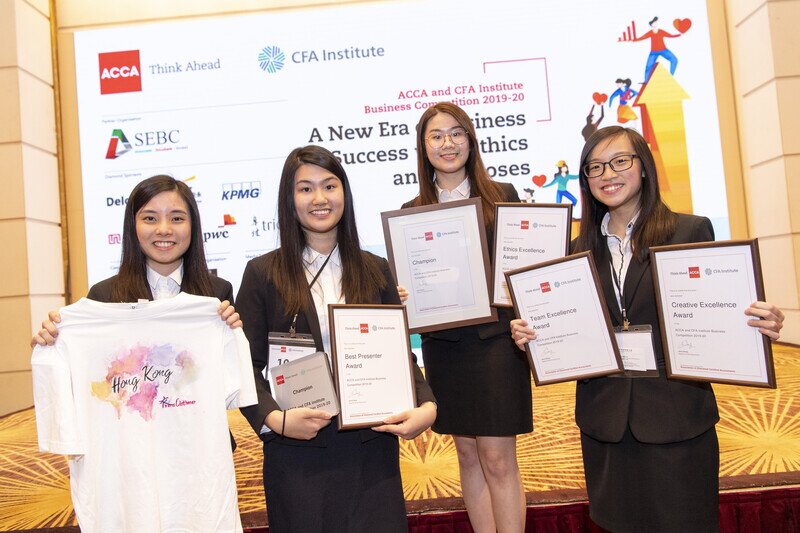 Under the theme "A New Era of Business Success with Ethics and Purposes", contesting teams were exposed to some inspiring real cases provided by ACCA's case partner Barclays. Each team, consists of 3 – 4 students from the same institution, was required to pick one of the social issues as proposed by ACCA and design a campaign/project/product for a selected industry.
Team Members:
MA Ka Wai, BBA(Law)&
CHOW Ming Ka, BBA(Acc&Fin)
CHENG Yuen Ying, BBA(Law)&LLB
CHAN Lok Yu, BBA(Law)&LLB
Student's Sharing:
"In this Competition, my team built a business model to tackle the clothes wastage problem. The process of discussing, polishing, and presenting our ideas was veryremarkable. We were glad that our hard work paid off and yielded a satisfactory result."
CHAN Lok Yu, BBA(Law)&LLB
Learn more about the competition: https://ug.fbe.hku.hk/competition/acca-cfa-institute-business-competition-2019-20