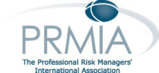 PRMIA accredited programme

CAREER PROSPECTS AND FURTHER STUDY
Knowledge of quantitative skills gives students more options and advantages in the job markets. The demand for recruits with strong quantitative skills has spread beyond the derivatives area, and graduates from the programme can move into a wide range of careers in the financial sector. Career options for quantitative finance majors include:
Actuary
Asset/liability manager
Corporate treasurer
Compliance manager
Credit analyst
Derivative specialist
Economist
Financial advisor
Financial product developer
Financial researcher
Hedge fund manager
Investment banker
Private banking relationship manager
Risk control manager
Securities analyst
Statistician
The vigorous training of this programme also provides excellent preparation for students aspiring to pursue master or doctoral studies in finance or quantitative finance. Many world- class universities, such as California Institute of Technology, Carnegie Mellon University, Cornell University, Columbia University, and New York University, offer these programmes. Some graduates of this programme have been admitted to graduate programmes at world-renowned universities such as Princeton University, Columbia University, and the University of California, Berkeley.