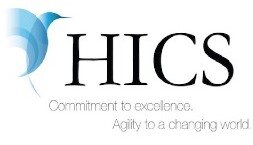 HKU International Case Society (HICS) is recruiting members for the academic year 2021-22.
About HICS
Established in September 2012, HICS is the only international case society in HKU. It is an exclusive student group formed on a selective basis that aims
to provide fundamental training in business analysis, presentation and case cracking, etc. to the HKU Business School undergraduates who show interest
and exhibit strong potential in case competitions.
In order to nurture students' essential skills for joining case competitions, HICS provides Year 1 to 4 students with unique, specialised training sessions
from experienced trainers and opportunities to join local and global business case competitions.
Recruitment Talk
A recruitment talk was held online on August 26, 2021 to provide more details of HICS and introduce its upcoming activities to students. You may view the archive as below:
Video Recording of the session
Presentation Files: Introduction of HICS, Sharing by Dr. Winner Leung (Welcome Speech) and Sharing by distinguished HICS Alumni (Lawrence Chan; Helena Chen)
Important Dates
Date (HKT)

Scheduled events in 2021-22

Mode of Delivery

August 26, 2021 (Thu) 5:30 - 6:30 p.m.

Recruitment Talk

Online (Zoom)

September 7, 2021 (Tue) 10:00 a.m.

Application Deadline

September 24, 2021 (Fri) 6:30 - 8:00 p.m.

HICS Orientation Session

Face-to-face

September 25, 2021 (Sat) Full Day

Case Competition Fundamentals Bootcamp

Face-to-face

October 2, 2021 (Sat) AM

Internal Case Practice 1

Face-to-face

January 29, 2022 (Sat) Full Day

Case Competition Role Based Bootcamp

Face-to-face

February 12, 2022 (Sat) AM

Internal Case Practice 2

Face-to-face

Late February / Early March 2022

(Exact date to be confirmed)

Final Internal Case Practice

Face-to-face
* Selected HICS members are required to attend all events organized by HICS, including but not limited to the above scheduled activities.
Online Application for HICS Membership 2021-22
Interested students should submit the following documents/information via the online application formby 10:00a.m. on September 7, 2021 (Tuesday):
1) Personal particulars,
2) Case competitions/ related experiences, and
3) 1-page statement of purpose on "Why are you interested in joining HICS and what is your expectation?"
*You should substantiate your reasons with concrete examples and include your full name, programme and year of study at the top of the page.
No late applications will be accepted.
Shortlisted candidates will be invited to attend the selection interviews in mid-September. Applicants who do not hear from us by then may regard their applications as unsuccessful.
Important Note
Please note that participating in the HICS 2021-22 entails certain commitment of time and effort throughout the academic year 2021-22. If you are being selected as HICS members, you are required to pay a refundable deposit of HK$1,000 when accepting the offer. The deposit will be refunded back to you at the end of the academic year upon 80% attendance of all the events organized by HICS.
Should you have any enquiries, please feel free to contact the HICS Executive Committee by email at fbe.ugenrichment@hku.hk.
Please stay tuned to HICS social media channels for event announcements and updates.
Instagram: https://www.instagram.com/hics_hku
Facebook: https://www.facebook.com/hics.hku
LinkedIn: https://www.linkedin.com/company/hku-international-case-society