[HKFBS] Business Freshers' Festival 2020 (BFF 2020)
About HKFBS
HKFBS is the sole non-profit business student organisation in Hong Kong. Representing all local business undergraduates, HKFBS has over 20,000 members from 9 local universities. Over the past years, our Federation has established strong connections with renowned organisations, corporations, and academia.
About BFF 2020
BFF 2020 is a new initiative organised by HKFBS in light of the current pandemic situation. Orientation camps across universities are facing cancellation due to the limitations of social distancing policies and the uncertain pandemic situation. Many freshmen are losing the once-in-a-lifetime opportunity to create wonderful memories. As the leading business student organisation in Hong Kong, we would like to transform this unfortunate situation into an opportunity.
Content of BFF 2020
· Personal sharing by a KOL of your university
· Sharing by HKFBS- introducing different business-related activities that business students can get involved in at university
· Sharing by a student society of your university- providing insider tips to navigate through the sophisticated university journey
· Freshmen mingling session- a perfect opportunity for freshmen to make their first batch of friends at university
BFF 2020, HKU Session
Date: August 25, 2020 (Tuesday)
Time: 15:00-17:00
Zoom ID: To be sent to registered participants
Registration: https://docs.google.com/forms/d/e/1FAIpQLSft4Kgy_k4fS3FGBDRG-CYVdn_c_-vVu25Jzdno6xRs55CHlA/viewform
For your information about our federation.
Website: https://www.hkfbs.org.hk/
Facebook: https://www.facebook.com/hkfbs/
Instagram: https://www.instagram.com/hkfbs/?igshid=1iy1m44tt2p9d
LinkedIn: https://www.linkedin.com/company/hkfbs/
If you have any enquiries about the event. You may contact the Project Directors of the event Ms. Miki Ho via email mikiho@hkfbs.org.hk or by phone at +852 5931 5286. Alternatively, you could contact Mr. Edwin Chan via email edwinchan@hkfbs.org.hk by phone at +852 5930 0089.
We look forward to seeing you in the event!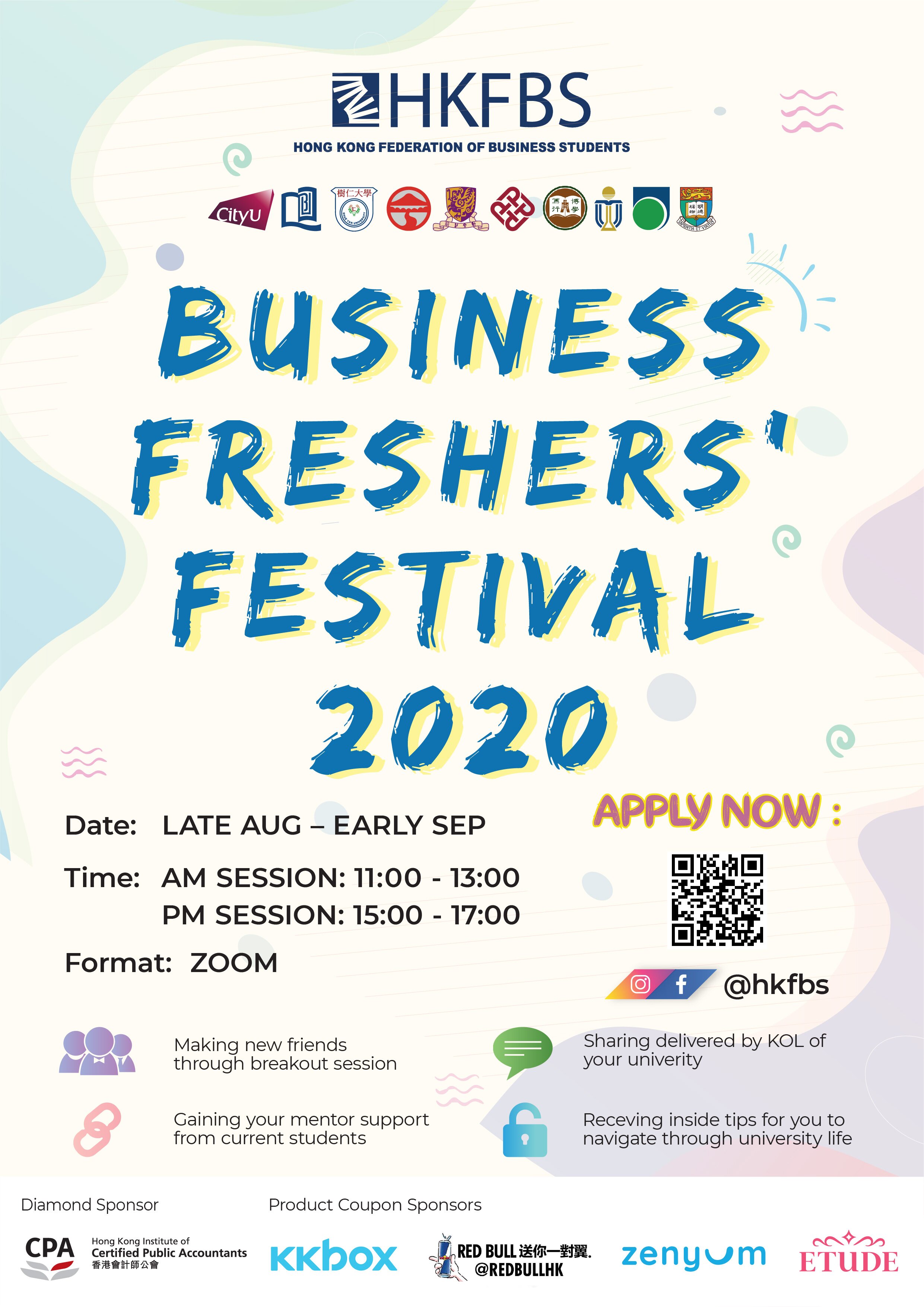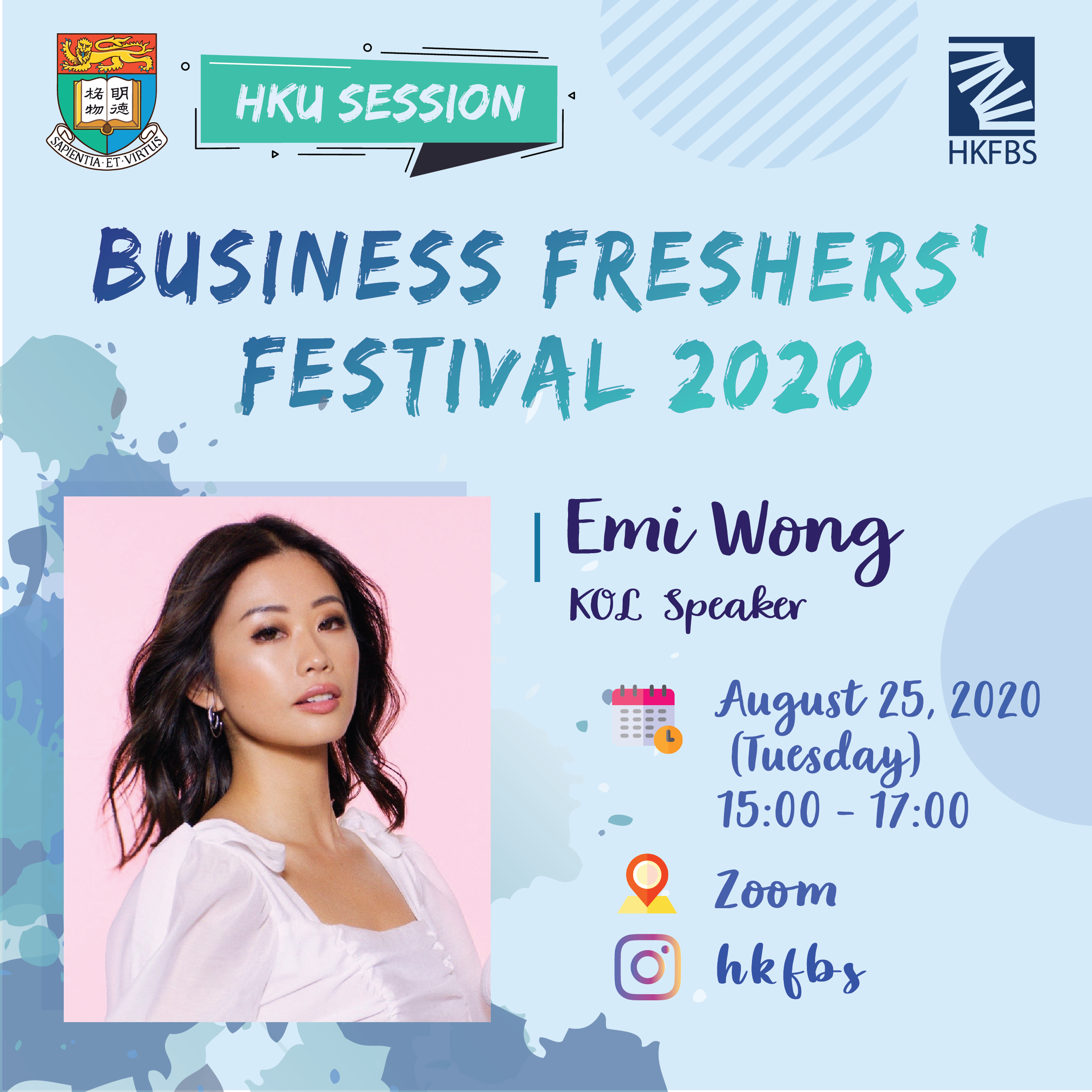 ---
Disclaimer: The data collected through the online application is solely administered by the organizer. The School shall not be held liable in the case that disputes, loss or any other situations arise.