Enactus Hong Kong is inviting registration for the Enactus World Cup from September 8 - 11, 2020.
You may refer to the below message from Enactus for details regarding the event. Interested students should register online at the event website.
---
[Message from Enactus Hong Kong]
Enactus (www.enactus.hk/www.enactus.org) is the world's largest experiential learning platform dedicated to creating a better world while developing the next generation of entrepreneurial leaders and social innovators. The Enactus network of global business, academic and student leaders are unified by our vision—to create a better, more sustainable world.
An annual series of regional and national competitions showcases Enactus teams' impact, evaluated by global business leaders. National champion teams advance to the prestigious Enactus World Cup for competition, collaboration and celebration. We're pleased to announce that this year, the Enactus World Cup is going truly global and you are invited!
We're setting our sights high, aiming to draw 10,000 participants in this international celebration of entrepreneurial solutions to the world's greatest challenges!
The 2020 Enactus World Cup will focus on innovation across sectors, boundaries and generations of leaders to help revive communities and advance economies. With the support of presenting sponsor KPMG, the 2020 Enactus World Cup will feature much of what past attendees have come to love – and new programming – including:
Competition among Enactus teams worldwide and evaluation of the 1 Race 4 Oceans Race.
Collaboration between students and partners; forums on technology and advancement of the Sustainable Development Goals; and cool, new networking opportunities - because making meaningful relationships is a part of the power of Enactus!
Celebration of our cultural diversity and our global citizenship with unique opportunities to share your pride with students worldwide.
The People's Choice Awards, 77-Second Film Fest of social entrepreneurship around the world, and more.
Save the date and participate in the Enactus World Cup 2020. For event agenda and registration, please visit https://events.bizzabo.com/ewc2020/home.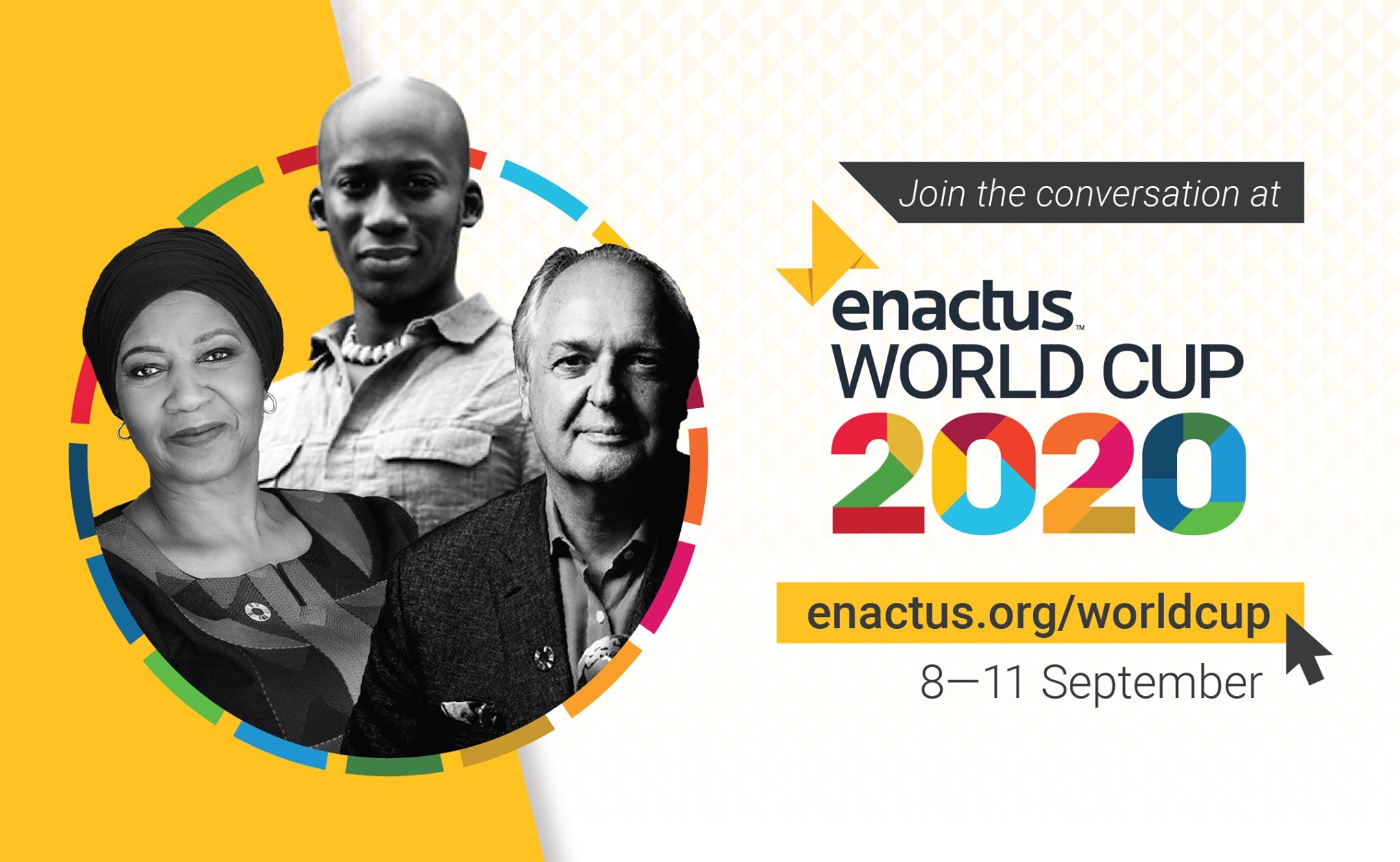 ---
Disclaimer: The data collected through the online application is solely administered by the organizer. The School shall not be held liable in the case that disputes, loss or any other situations arise.