ShARE x HKU Consulting's Virtual Training Sessions (Sep-Oct) is calling for participation now.
You may refer to the message below for details regarding the training. Interested students should register online by September 14, 2020.
---
[Message from ShARE x HKU Consulting]
Dear Consultants-to-be,
Greetings from ShARE x HKU Consulting again, a young chapter of a prestigious organization in need of your FRESH tint awaits!
The new academic year has just begun and we hope that you are ready to start an unconventional year to tackle the inevitable challenges brought by COVID-19.
In the upcoming school year, in addition to the 2 on-going Consultancy Projects with Joule Foundation and Scancer Limited, the committee is well-prepared to offer a series of Insightful Talks and Workshops from inspirational leaders across the FinTech, Consulting, Entrepreneurship and Legal sectors, and of course MORE Consultancy Projects to come!
Virtual Training Series
Stay Hungry Stay Foolish! I bet you are VERY hungry for the consulting knowledge we have to offer these coming months. Speaking of our 1st Series of Virtual Training Sessions, we are very happy to have invited the following Seasoned Business Leaders:
Mind you, these sessions won't be available again until next school year. So grab your seats NOW in the link below!
https://forms.gle/PGjA1gaxvWHggrp98
Updating Personal Information & Communication Channels
Please also make sure you have followed our Social Media Channels to check out our future events! We look forward to seeing you in our upcoming activities.
Linkedin: https://www.linkedin.com/company/sharehku
Facebook: https://www.facebook.com/Share-Consulting-HKU-1875521286078742/
Instagram: https://www.instagram.com/shareconsulting_hku
Website: https://www.share-share.org/
Best Regards,
_______
Annie Lui
Co-president, Consulting
ShARE x HKU Consulting
Phone: +852 98333110
Email: shareconsulting.hku@gmail.com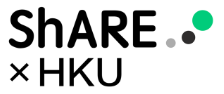 ---
Disclaimer: The data collected through the online application and activities organized are solely administered by ShARE x HKU Consulting. The School shall not be held liable in the case that disputes, loss or any other situations arise.