The Global Undergraduate Awards 2020
Deadline: 02 Jun 2020 (Closed)
The Global Undergraduate Awards 2020 is calling for submission from FBE penultimate and final-year UG students now.
About the Awards
The Global Undergraduate Awards is the world's leading academic awards programme that aims to celebrate the work of undergraduate students around the world. This is a unique opportunity to have your work recognised by an international panel of expert judges working in some of the world's top academic institutions.
Students can submit up to three academic courseworks in any of the 25 different categories including Business and Economics. Top award-winning students from all over the world will be invited to the UA Global Summit, a 3-day event in Dublin, Ireland, for free to present their work. It is a unique opportunity for students to network and share cross-disciplinary research in a vibrant and engaging space. Award winning work will also be published in The Undergraduate Journal. Students who place in the top 10% of each category are also recognised as Highly Commended Entrants and their work will be included in an online database, The Undergraduate Library.
Please refer to the flyer below or visit the award website at https://undergraduateawards.com/ for more information regarding the Awards.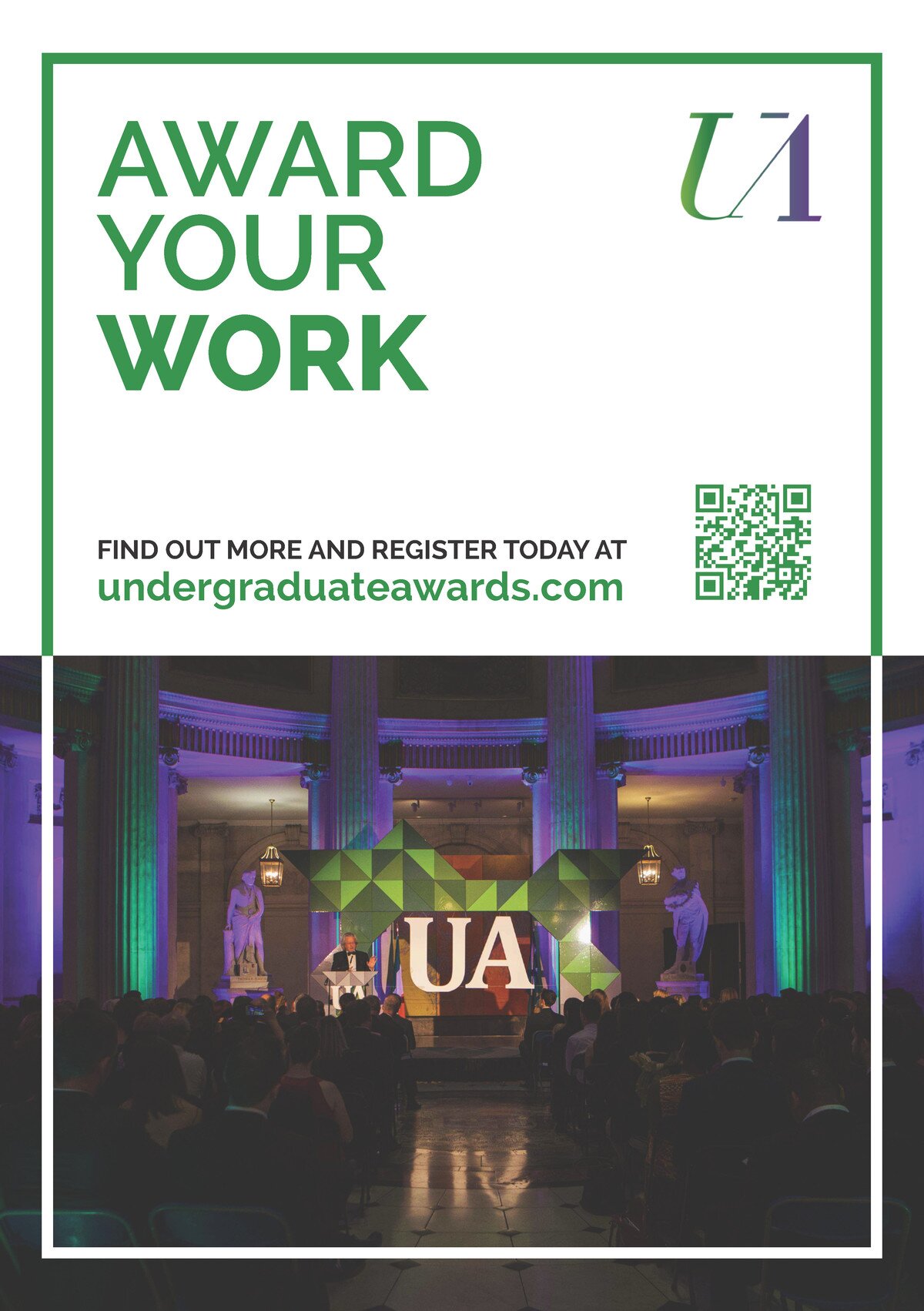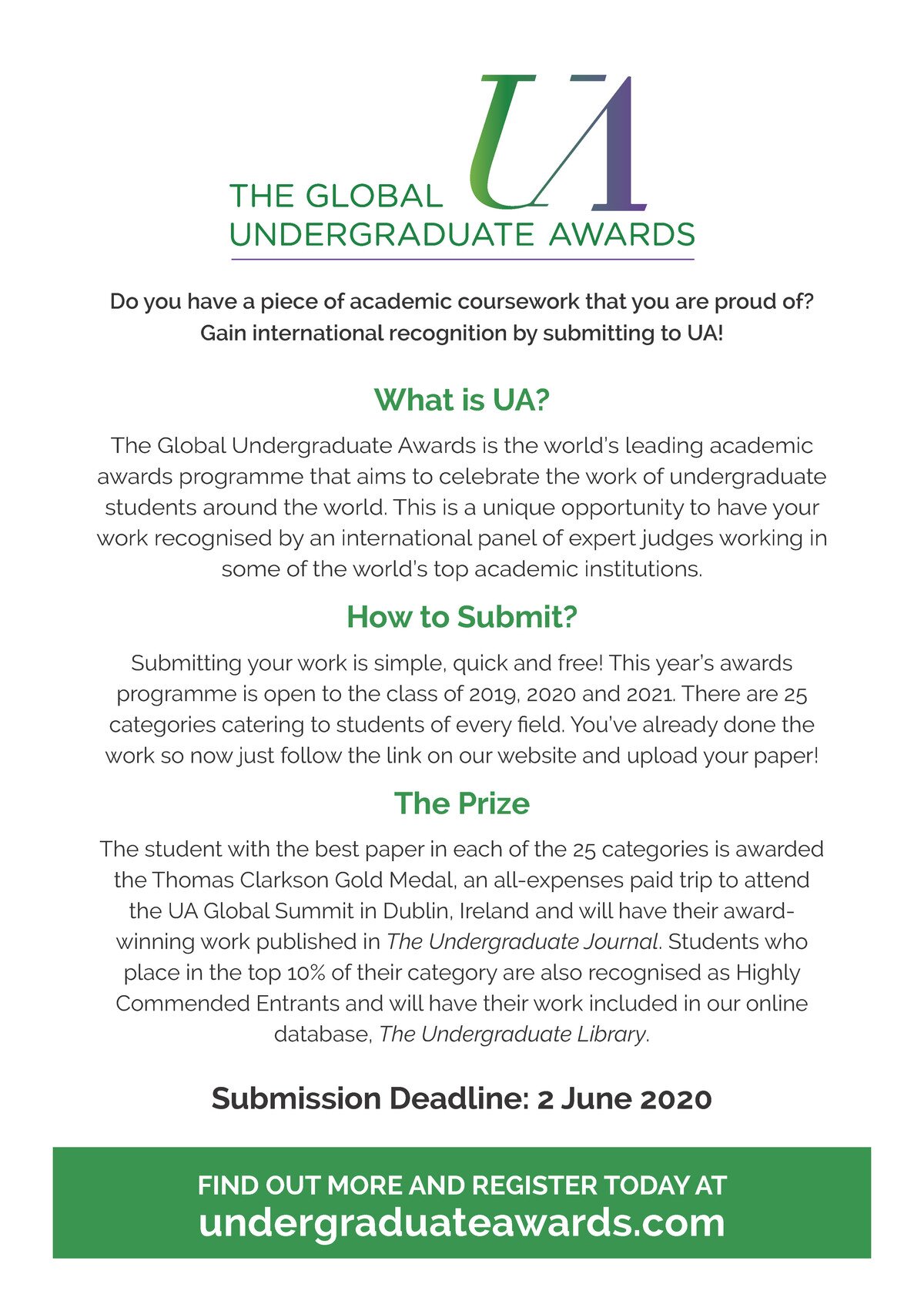 Eligibility
Undergraduates or recent graduates from the class of 2019, 2020 or 2021
Have a piece of individual coursework that received an A grade or equivalent
Submission Method
Interested students please submit an online application HERE along with an abstract of your work and your entry. Requirements of the abstract and paper can be found HERE.
Submission Deadline
12:00 GMT (Midday Irish Time), June 2, 2020 (Tuesday)
Disclaimer:
(For award-winning students who will participate in the 3-day

S

ummit in Dublin, Ireland) Please note that student participants of the UA Global Summit will be responsible for their own safety while outside Hong Kong and should consider buying sufficient insurance coverage for the overseas trip. Students shall bear the consequences of their decisions for the overseas trip.

Our Faculty will not be responsible for any expenses incurred in th

e

Awards.

The data collected through the online application is solely administered by the organizer. The Faculty shall not be held liable in the case that disputes, loss or any other situations arise.