Innovation Häagen-Dazs
Deadline: 22 Mar 2022 HKT06:59 (Closed)
To: FBE UG Students
Innovation Häagen-Dazs is calling for applications now.
About the Competition
Häagen-Dazs' More Than Ice Cream, launched by the Agorize, is inviting students to submit innovative ideas to transform a quality ice cream company into a brand focused on consumer experiences. There are three categories under the Challenge:
New Moments with Häagen-Dazs - Make Häagen-Dazs relevant to more people more often!
Transformational Häagen-Dazs Experience - Leverage digital technology to enhance the Häagen-Dazs eating experience and increase engagement with the brand!
Häagen-Dazs in Global Culture - Leverage cultural moments in an unexpected and distinctive way to establish Häagen-Dazs as an experiential brand!
Students can participate as part of a team. Each team may have a maximum of 5 members. To complete the application, you will need to register on the Challenge platform, form into team and submit a 5-slide presentation deck on one of the categories.
Top 15 teams shortlisted from the 1st Voting will be connected to mentors to gain insights and advice to further develop their ideas. After the mentorship, teams are required to submit an enhanced proposal (20 – 25 slides ppt) for the 2nd Voting. Top 6 Finalists will make a 5-minute presentation to present their ideas to a group of industry experts at Häagen-Dazs, followed by a 3-minute Q&A, in the final event in early June 2022.
Awards and Benefits
1st Prize : EUR2,000 cash prize
2nd Prize: EUR1,500 cash prize
3rd Prize: EUR1,000 cash prize
4th & 5th Prize: EUR500 gift cards
Timeline
| | |
| --- | --- |
| March 21, 2022 | Application Deadline |
| March 23 – April 1, 2022 | 1st Online Voting (For Selection of Top 15 Teams) |
| April 4 – May 15, 2022 | Mentoring |
| May 16 – 20, 2022 | 2nd Online Voting (For Selection of Top 6 Teams) |
| Early June 2022 | Final Event – Team Presentation |
How to join
• Sign up HERE and form into a team of 2 – 5 members
• Submit a 5-slide presentation deck using the template available for download from the Challenge website (in PPT or PDF format) by March 21, 2022 (Monday) (23:59, GMT+1)
Please refer to the Challenge website at https://bit.ly/haagendazs-hkubs for more competition information, problem statements for the three challenge categories, detailed timeline and rules. Interested students should submit an application by the deadline.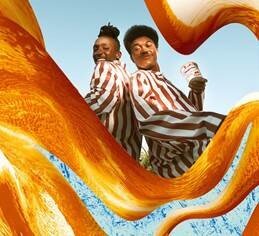 ---
Disclaimer: The data collected through the online application is solely administered by the organizer. The School shall not be held liable in the case that disputes, loss or any other situations arise.