Classified Post InnoGen Video Competition
Deadline: 27 May 2019 (Closed)
Classified Post is inviting applications for its "InnoGen Video Competition".
With rapid changes in the online advertising landscape, the growing importance of video content is undeniable. Video content is essential to building a successful brand, and can play important roles throughout the entire customer journey.
Participating students, working in teams of 3 - 5, will create a recruitment video for Classified Post's partner, Sun Life. Each team will be assigned to a mentor to guide you through the competition, while sharing their work experiences and giving out comments. A series of workshop will also be provided to guide you through the process. By joining this competition, students in university or higher education will learn how to create video content. You will also have the opportunity to boost the CVs, network with fellow students and practitioners, meet with industry leaders and gain real-life experience of pitching ideas.
You may refer to the attached flyer and the competition website at https://cp-innogen.com/ for details regarding the competition. Interested students should register online HEREby the extended deadline on May 27, 2019 (Monday).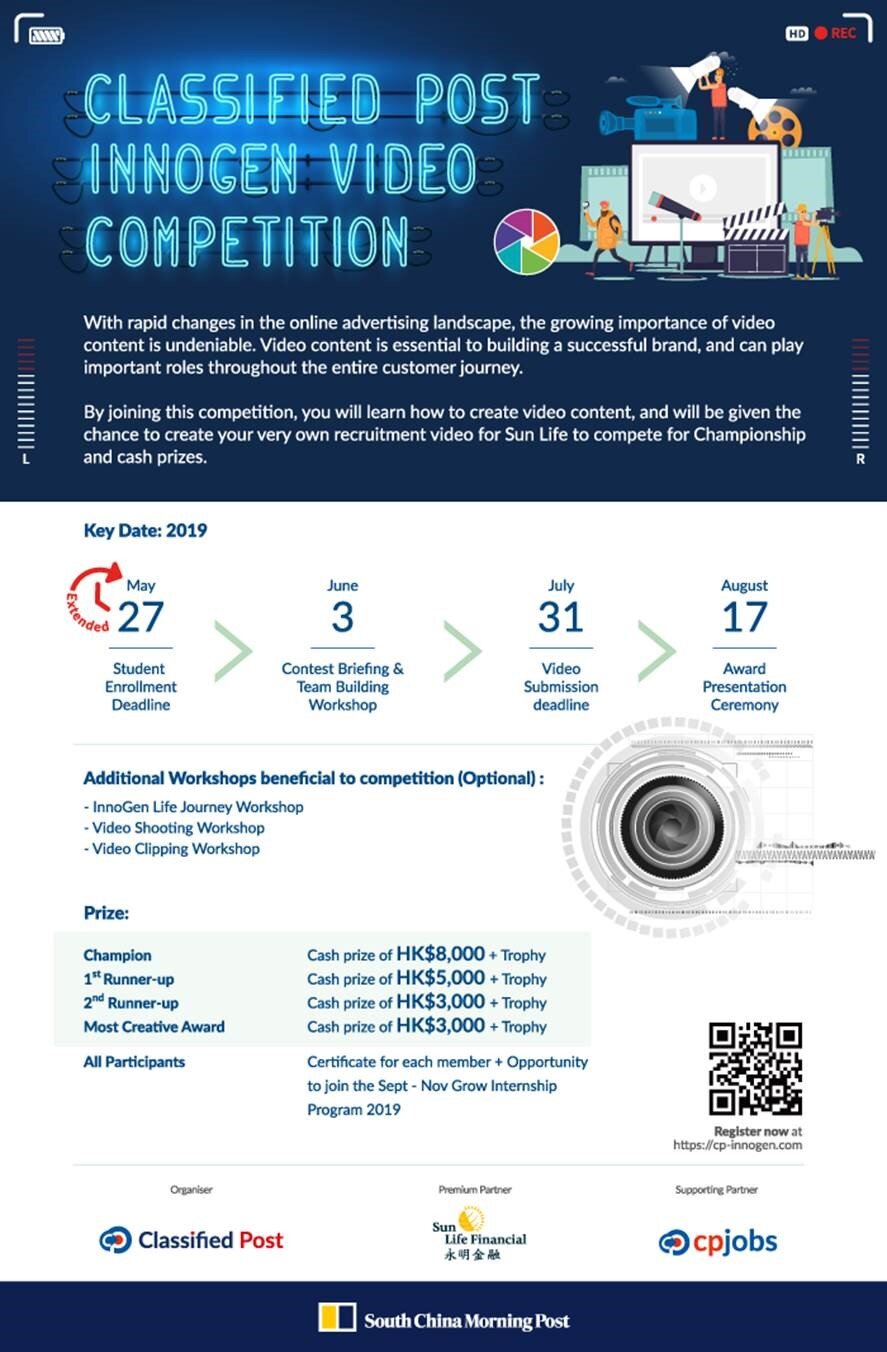 Disclaimer:
1.Our Faculty will not be responsible for any expenses incurred in this Competition.
2.The data collected through the online application is solely administered by the organizer. The Faculty shall not be held liable in the case that disputes, loss or any other situations arise.