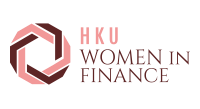 Background
Gender inequality has always been a big issue in the finance industry. Although the gender gap has been gradually narrowed down in the past two decades and there have been more women taking up senior management positions, research has shown that women remain significantly underrepresented in the upper levels of financial-services companies. According to the Women in the Workplace survey by McKinsey & Company in 2018, this is because women usually face a large number of challenges compared to their male counterparts, such as bias in reviews and promotion, inadequate support, advice and sponsorships on career advancement, ambition gap, or gender pay gap.
In Hong Kong, women are also left behind in the finance industry. According to a study by PwC Hong Kong in collaboration with The Women's Foundation, 73% of women: experience a lack of career progression while only 23% of men expressed the same view. Even when women manage to get to more senior roles, they face a gender pay disparity. In fact, Hong Kong's gender pay gap in the industry is 22% (higher than Singapore, UK, US, and Australia)
Mission
With our motto "Alone we can do so little, together we can do so much", HKU Women in Finance Society aims to promote gender equality and diversity in the finance industry. Through career talks, discussion forums, skill enhancement workshops and networking opportunities, we strive to
Empower female students who plan to pursue their careers in the financial sectors. Help them improve their self-confidence, realize their potential and explore relevant career opportunities.
Equip students with knowledge and skills that will be the stepping stones for their future careers.
Emphasize the importance of networking. Create a platform for HKU Business School students, especially freshmen and sophomores to learn from the experience of senior students and get to know "What we wish we knew in our junior years at university?". Connect our members with successful female leaders in the finance field who are HKU alumni and learn new insights from them.
Organizational Structure
President
Internal Vice-president
External Vice-president
Treasurer
Head of Marketing
Head of Design
Head of Internal Relations
Head of External Relations
Head of Corporate Partnerships
Head of Event Management
Head of Research and Publication
Upcoming Events
Career Talks and Networking Events
We plan to invite female leaders, including HKU alumni, in the industry to share their experiences and guide students through their application process. We aim to raise awareness of opportunities available in different fields of finance and build mutually beneficial connections, thus assisting our members achieve growth in their career trajectory.
Discussion Forums
Our aim is to foster awareness about financial markets and the economy through discussions taking place within the forum. We seek to prepare our members for deploying rational, reasoned arguments with compelling evidence through the activity.
Skill Enhancement Workshops
We wish to create a platform that would help our members enhance their technical and soft skills through skill development workshops such as Financial Modelling, Simulation Trading, CV and Cover Letter enhancement among other things.
Finance Tribune
We plan to initiate our online blog called HKU Finance Tribune to foster critical thinking and research skills amongst our members. Members would be given a platform to write an article on a financial event or analyze a company and their content would be published on our blog after review by distinguished faculty members.
Contact Details
Email: hku.wif@gmail.com
Instagram: https://www.instagram.com/hku.wif/
LinkedIn: https://www.linkedin.com/company/hku-women-in-finance-society/