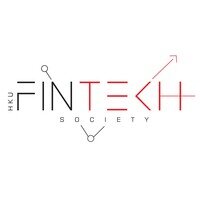 The FinTech Society at the University of Hong Kong is a volunteer led, not-for-profit group which works closely with start-ups, industry leaders and experts in the field to provide our members with specialised workshops, competitions, seminars, start-up fairs, networking sessions and much more. We passionately advocate and work toward the better future of FinTech in Hong Kong.

Objectives
We focus on the skillsets of future employees as automation has made drastic changes in the financial industry and thus raised the need for re-skilling of the upcoming generation to fulfil the demand. We aim to
develop students' entrepreneurial and technical skills
build the professional network of students through networking with industry leaders for future cooperation and collaboration
develop students' self-reliance and inspire them to create and innovate
Vision and Mission
Our society recognises the unpredictability and dynamic nature of the financial industry now and realises the disrupting potential that advancements in FinTech could have on the sector. Thereby, our society is not limited to FinTech, but rather a spectrum from Finance to Technology and everything in between. Our large coverage also allows a broad range of enthusiasts irrespective of degree and educational background
to become members and join our society.

Organizational Structure
President
Vice-President
Head of Corporate Partnerships
Head of Event Management
Head of Finance
Head of Marketing
Head of Operations
Head of Public Relations
Head of Research
Head of Talent Management
Head of Technology
Senior Student Members

Upcoming Events
Skill-Dev and Workshop Seminars
Regular workshops will be held throughout the year to foster and instill an insatiable curiosity and attractive employability skill set for our members. Industry experts will be invited to provide workshops on topics ranging from social finance to blockchain and data mining.

Competition
At FinTech Society, we believe in innovation through collaboration. We aim to help our members to develop useful skills, such as communication & presentation skills, research & analytical skills as well as problem-solving & team-building skills. We will also focus on providing our members with first-hand experience in the industry and network opportunity with industry experts, university professors, and leaders.

Start Up Fair
HKU Start-up Fair aims to connect HKU's best and brightest students to premier rising start-ups in Hong Kong. Through the Fair, entrepreneurial-minded students will have the opportunity to connect and interact great start-ups, leaders and senior management executives, as well as to look for full-time positions and internships in a close-knit start-up environment.

Contact Details
Instagram: https://www.instagram.com/fintechsochku/
Facebook: https://www.facebook.com/FinTech-Society-HKU-106300114491032/
Linkedin: https://www.linkedin.com/company/hku-fintech-society/about/
Website: https://fintechsochku.gihub.io/