Founded in 2007, 180 Degrees Consulting (180DC) is a global collection of student-run, pro-bono consultancies at over 100 leading universities in 35 countries. Our scale and impact enable us to be the world's premier social impact consultancy, operating to support the local (and collectively international) non-profit spaces in our respective countries.
180DC helps non-profits and social enterprises to overcome challenges they're facing by providing high-quality, effective and affordable consulting services to organizations who require help or would like to take steps to reach their full potential. We strive to develop innovative, practical and sustainable solutions that enable organizations within this important ecosystem to achieve their goals and improve their operations.
The University of Hong Kong Branch
180 Degrees Consulting HKU was established in 2015. Since then, we have served more than 22 projects with local and multinational socially conscious organizations, including the World Green Organization, Crossroads Foundation and Amnesty International Thailand. We maintain a balanced exposure to a wide range of project scopes, allowing us to diversify equally and maximize our impact in the long-term.
The two strategic pillars that drive our branch are:
1) Maximize positive impact and benefits to our clients; and
2) Maximize learning exposure and developing to our members.
This approach defines how we develop and provide our services – from how we select our consultants, to how we manage our client relationships, as well as the standard of our final deliverables for every engagement. We live these principles in our day-to-day operations and decision-making.
Being at the core of our value delivery, our consultants are carefully selected top students from various academic backgrounds with a combination of expertise, creativity, and problem-solving abilities. With a focus on developing and up-skilling our consultants through comprehensive training, we aim to nurture long-term members who are eager and qualified to provide high-quality, professional and consistent expertise to our clients with project management experience and a high degree of social awareness.
We approach all of our projects through a systematic, end-to-end consulting process, drawing from consulting frameworks and concepts by the Boston Consulting Group, Accenture, and Nous. We lead our clients through a well-researched and thought-out path of identifying, analysing and prioritizing problems, leading eventually to pragmatic and actionable recommendations that take into account constraints faced by our partner organizations.
Organizational structure of 180DC HKU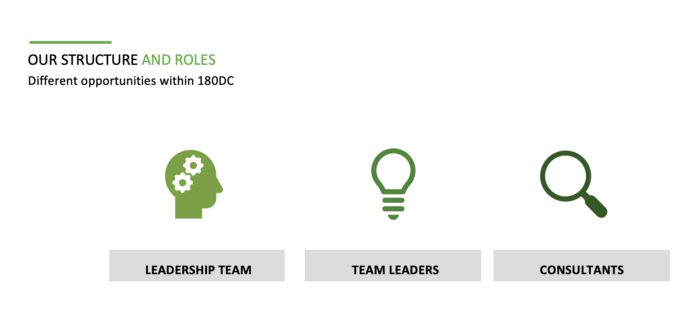 180 Degrees Consulting HKU Newsletter
Past Events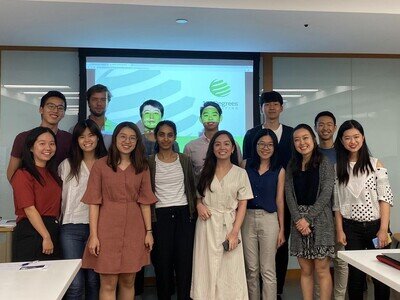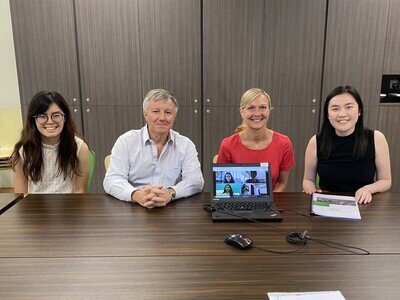 Contact Details of 180DC HKU
Email: hku.team@180dc.org
Website:https://180dc.org/branch/hku/
LinkedIn: https://www.linkedin.com/company/180-degree-consulting-hku/
Facebook: https://www.facebook.com/180DChkugroup